NEW RELEASE: "The Restless Are Natives" OCTOBER 2012
iTunes, CD Baby and All Digital Outlets

REV, an Alt-Rock Trio based in Buffalo, New York, has released 3 albums since it's start in 2001. Performing at
The Burchfield, The Tralf, Hard Rock Cafe, Club Infinity, the Town Ballroom and in an around NY State.
Album 4: "The Restless Are Natives" is out this October at iTunes and all digital outlets.


REV - Live on Exposed Music Festival WIN TOUR 2013.
With Ionia and St. Diablo
Sat Jan 12 2013 6:00p at The California Brew Haus - Rochester, NY



Al Kryszak GUITARS (strat/baritone) PIANO / VOCALS
A composer/guitarist with 25 years of concert, silent film and theatre work. _Recently released on iTunes/CDBaby includes ALL THE LUCK (Clarinet and Orchestra), Piano Concerto (DR. Jekyll & Mr. Hyde silent score from Lincoln Center/Turner Classic Movies) . His "Broken Blossoms" silent film score was released last year on iTunes, seen on Turner Classic Movies. Works featured at Carnegie Recital Hall, The World Financial Center, Symphony Space, The Los Angeles Directors Guild, The Kitchen, Arts at St. Ann's, Mabou Mines, The Atlantic Center for the Arts and Turner Classic Movies, among
other venues. The Lincoln Center Film Society premiered of his film score for DR. JEKYLL & MR. HYDE (piano and orchestra), and KINO films has released a collection of nine film scores entitled Christmas Past. Visual work has been featured on CD cover art & in solo exhibition.

Rob Mazurkiewicz BASS / VOCALS
Rob started off his musical career playing bass under some unusual circumstances when he was asked to play in his school's talent show without ever playing a note on a stringed instrument. Playing along to Beatles albums and early idol, Sting, initially influenced his playing. Playing music with Mike and Alan in Rev has really challenged the innate based playing that he developed as a self taught musician." Some people play out of the box, but I don't believe these guys ever saw a box when it comes to music." Rob enjoys wide variety music and loves live performance.

Mike Brydalski DRUMS
Mike Brydalski has been a production and performing fixture on the Western New York new music scene for 3 decades. He performed with The Good briefly before Bernie Kugel had the lineup heard on the the BCMK recordings. He either co-engineered or co-produced at a few of those sessions. Mike has also engineered and produced for BCMK Studios, flutist Michael Colqhohoun and performed with Peter Case and Jim Whitford.

REV ORIGINS: Formed in 2000, with Rob and Michael Nicolosi, REV's original drummer, who relocated to Arkansas in mid 2000's, and continues to teach and perform. The band released their first album in 2004, "Nothing To See Here", followed by "Nothing But Hearsay" and "L.E. The Liz Estrada Book Club".


Click on album image to view in iTunes : " The Restless Are Natives" release : SUMMER 2012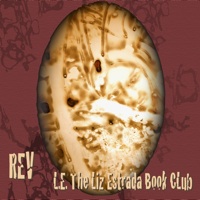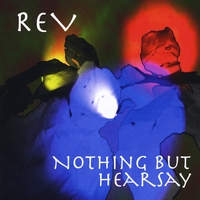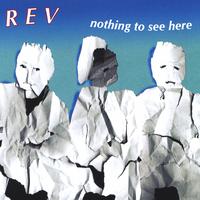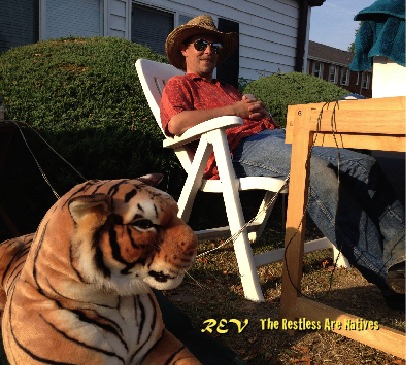 REV Photos: Concert - Video Stills