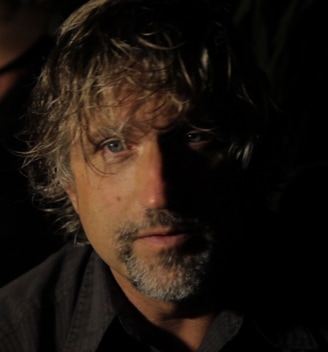 ​FREE DOWNLOAD
(or add GooglePlayer to listen only)
​WUMM Radio: "The Back 40" Interview & 15 Year Retrospective - Clifton Moser with Al Kryszak (5-2017) Preview tracks from "Soft Clowns of the Sea"
Part I: Retrospective
Part II: Talk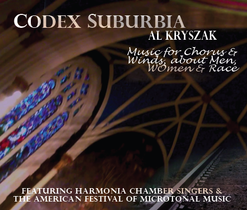 Al Kryszak is a Composer/Guitarist/Artist with 30 years of concert, silent film and visual work, released on KINO International DVD, iTunes and CDBaby. Recently released works include "Transparent preludes" (Piano Collection), "All The Luck" (Clarinet and Orchestra), The Piano Concerto (DR. Jekyll & Mr. Hyde silent score from Lincoln Center/TCM), and "The Liz Estrada Book Club", with REV, his Alt Rock Trio. He has designed Audio Production courses for the visually impaired, and currently teaches Music in Film, Documentary & Audio Production coursework at The University of Maine at Machias.

Recent projects, as New Media Professor, include the 2017 Documentary "Whatever Works: Exploring Opiate Addiction", produced by the University of Maine at Machias Video Class. The documentary is an extremely personal look at an addiction that takes 1 life per day in Maine alone, and thousand of lives per day in the U.S. It is available for free distribution via YouTube, to schools, & anyone interested in the prevention of opiate addiction, especially in the teen years commonly affected.

NEW RELEASE: "Codex Suburbia" surveys 25 years of Kryszak's wind & choral music, including live premieres from NY City and Buffalo, NY. Recorded from 1989 to 2015, The collection features Robert Pacillo's Harmonia Chamber Singers, Johnny Reinhard's American Festival of Microtonal Music (NYC) , and the cast of New York's seminal avant grade theatre company, Mabou Mine's "Reel to Real" (1994), in a choral scene dedicated to co-founder Fred Neumann. (CD Available). With this election year's emergence of racial scapegoating & a pathological indifference to refugees, it seemed an appropriate time to release works like "White Guys Afraid of Blacks on TV"(1990), "Lost Girls of Juarez" (2015) & "Men & Women" (1989).

UK Premiere of 2016's "Codex Suburbia" featured on King Crimson biographer Sid Smith's
Postcards from the Yellow Room (53)

Anthony de Mare is featured on Turner Classic Movies this Oct. 9 at 12:15, the piano concerto/film score for "Dr. Jekyll & Mr. Hyde".
​
His "Broken Blossoms" silent film score was released on iTunes, and is featured on Turner Classic Movies along with his scores for "A Christmas Past" and "Dr. Jekyll..." . Featured at Carnegie Recital Hall, The World Financial Center, Symphony Space, The Los Angeles Directors Guild, The Kitchen, Arts at St. Ann's, The North American New Music Festival, The Atlantic Center for the Arts and The Burchfield-Penny Art Center, among other venues, he has also scored music for theater innovators including Road Less Traveled, JoAnne Akalaitis, Per Lysander (Sweden), Percy Steven (UK) and New York's Mabou Mines.

Much of his work brings new concert music and film together, bringing new concert music to more diverse audiences. The Lincoln Center Film Society premiered "Dr. Jekyll & Mr. Hyde" (piano and orchestra) and "Broken Blossoms", (piano trio & guitar), and KINO films has released a collection of 9 film scores entitled "A Christmas Past". Original scores for rarely seen silent films, including "Hamlet" (Sven Gade 1921), "Limite" (Mario Peixoto 1930) & "Fall of the House of Usher" (Webber/Watson 1928) premiered at The NY Shakespeare Festival Papp Theatre.. Kryszak's live score for "Intolerance" ( Griffith 1916) was featured in NY at Symphony Space on a "Film & Censorship" series hosted by Martin Scorsese.

His solo electric guitar score for "Nosferatu" (Murnau 1921) premiered at Carnegie Recital Hall and the Los Angeles Directors Guild/ American Cinematheque in 1992 and 94. The live score for "The Hunchback of Notre Dame" premiered at The World Trade Center/Wintergarden Theater in 2000, scored for bass flute, voice, cello and guitar orchestra. As a founding member/songwriter of Upstate NY Alt Rock Trio, REV, Kryszak is on Strat & Baritone Guitar, Piano and Vocals. Performing and recording with Rob Mazurkiewicz (Bass/Vocals) and Mike Brydalski (Drums), REV released "The Restless Are Natives" & the "Human Rights Revenge" double CD "L.E. The Liz Estrada Book Club".

Kryszak is the founder of "Loud Guys Against Violence Against Women", with over 10,000 individuals from around the globe, who put their name on local prevention of the only disease that doesn't need a dime to cure.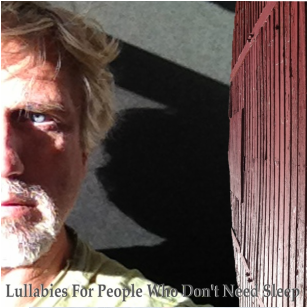 NEW RELEASE - "Transparent Preludes"
- REVIEWS - Seattle Post
Buffalo Rising Video Review - WNYC FM - Newsounds Live with John Schaefer
NEW Solo Album:
"Lullabies For People Who Don't Need Sleep"
AT iTUNES
,
CD BABY
.
SONG PREVIEWS AT ReverbNationV I D E O L I B R A R Y :"FLOATERS" ; "PIANO PRELUDE PROJECT"
"BEFORE YOU LEAVE"
"LOST GIRLS OF JUAREZ"
Turner Classic Movies: "Dr. Jekyll & Mr. Hyde"
"Broken Blossoms"

October 2015 TCM features 2 scores:

Broken Blossoms OCTOBER 14 2015 AT 11:15 AM
Dr. Jekyll & Mr. Hyde OCTOBER 11 2015 AT 12:30 AM
MARCH 2014 : "An Illiad" Theatre Score
(Hammered dulcimers, 18 alto recorders, women's chorus, percussion)
WNY Premiere of "An Illiad", directed by David Oliver, Featuring Matt Whitten.
APRIL 15 ‐ 2014 :CD Release "The Hunchback of Notre Dame"
(Silent Film Score for guitar orchestra, cello, voice and flute soloist)
Soloist‐ Bass Flute: Michael Colquhoun - Recorded live at The World Trade Center, 1999
JUNE 15 ‐ 2014: CD Release "Transparent Preludes"
Premiere of large‐scale work for solo & multiple pianists
Ivan Docenko
http://music.buffalostate.edu/faculty/ivan‐docenko‐jr
MAY 16, MAY 18 ‐ 2014: World Premiere Work for Choir "Voices From The Shoreline"
CONCERT EVENT:
"ECHOES OF THE PRESENT"
Harmonia Chamber Choir
http://harmoniacs.squarespace.com/concerts/
FILM SCORE EXCERPTS: Turner Classic Movies: "Broken Blossoms"
EXCERPTS at TCM.com
(Piano Trio, Guitar, Orchestra)
EXCERPT 2 (Hammered Dulcimer & Strings)
NEW REV ALBUM AT ITUNES "The Restless Are Natives"
Buffalo News Review: Jeff Miers
"The album blends anger and empathy, balancing gritty, post-punk guitar figures against more reflective, esoteric melodic and harmonic movements. "Restless" is also an abundantly rich recording, with plenty of ear candy for the audiophile and headphone-obsessive alike."
MORE REVIEWS of REV's "The Restless ..."
BadArtFilm.Blogspot
"
The Restless Are Natives
offers several avenues to rock and shoe-gaze by. It's appeal only grows with each listen as even the slightest rocker evolves to a depth of evolving imagery."
REV - Performed on Exposed Music Festival WIN TOUR 2013.
With Ionia and St. Diablo
Jan 12 2013 at The California Brew Haus -
Rochester, NY May 11 2013 at The Tralf "Loud Guys Against Violence Against Women II"
---
Above: Recent Photography & Stills from Video Work